Easy to use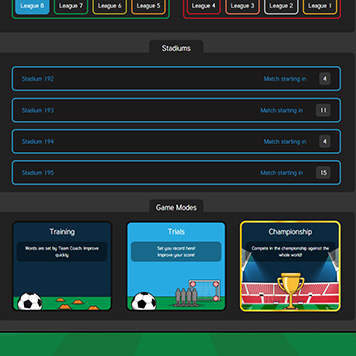 Select game mode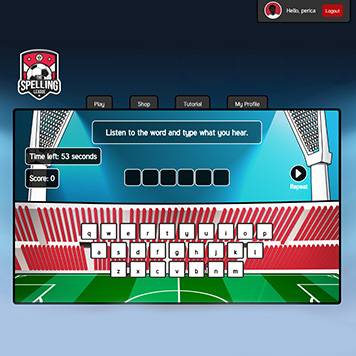 Listen and type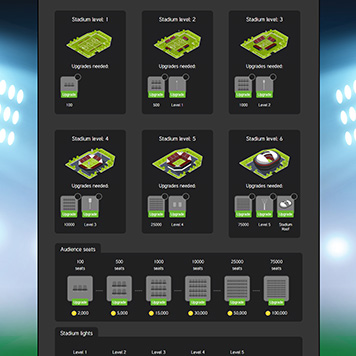 Buy upgrades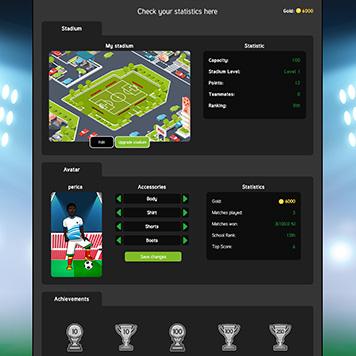 Modify your avatar
Teachers & parents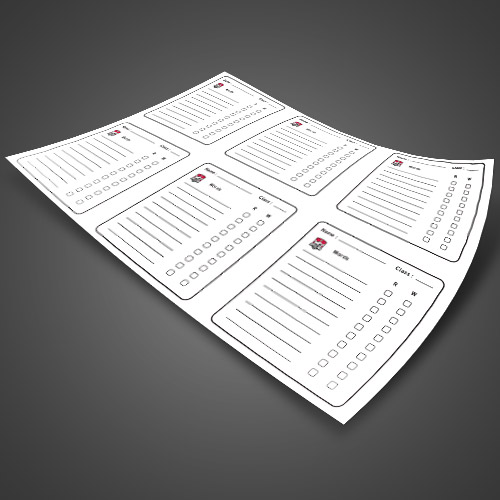 Track
Track all misspelled words by your pupils or children and then simply print them off for extra time homework.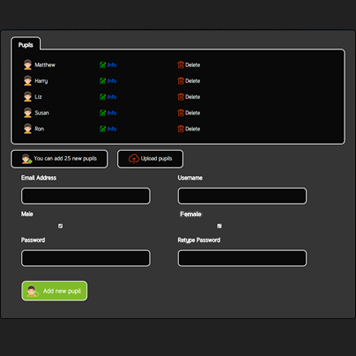 Manage pupils
Add or remove pupils. Keep track of all your pupils in the game.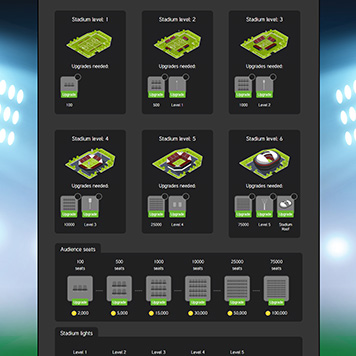 Buy upgrades
Buy upgrades for your stadium and your avatar.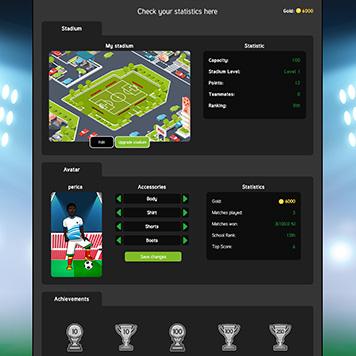 Modify your avatar
Customise your avatar to your own liking.
Request a Free Trial
Discover the ultimate online spelling game! It only takes a moment to apply for your free trial of The Spelling League. Then, your pupils will have access to play the game, compete with others and collect gold to upgrade their football team and stadium! You'll then be able to track each individual word spelt wrong, and with the click of a button, be able to download and print a personalised spelling list for each child for their homework!
Our app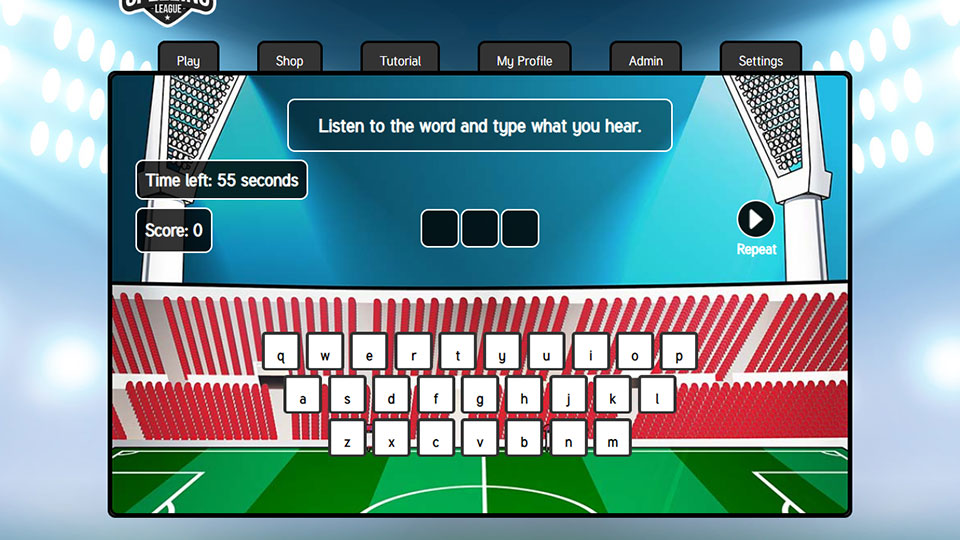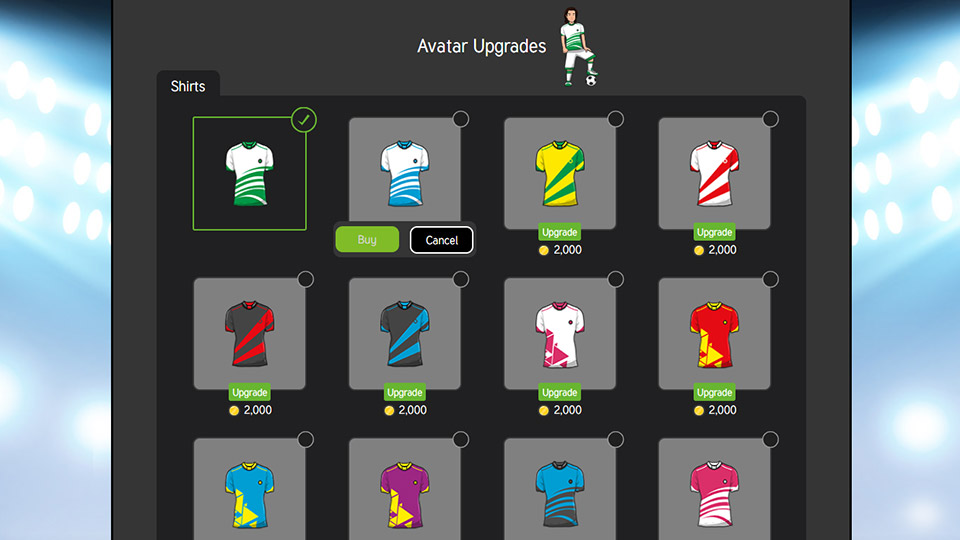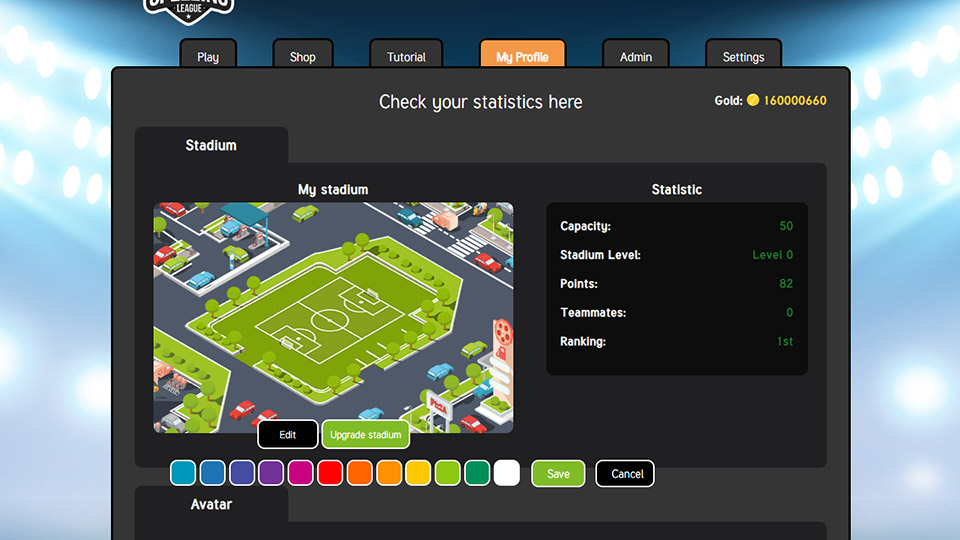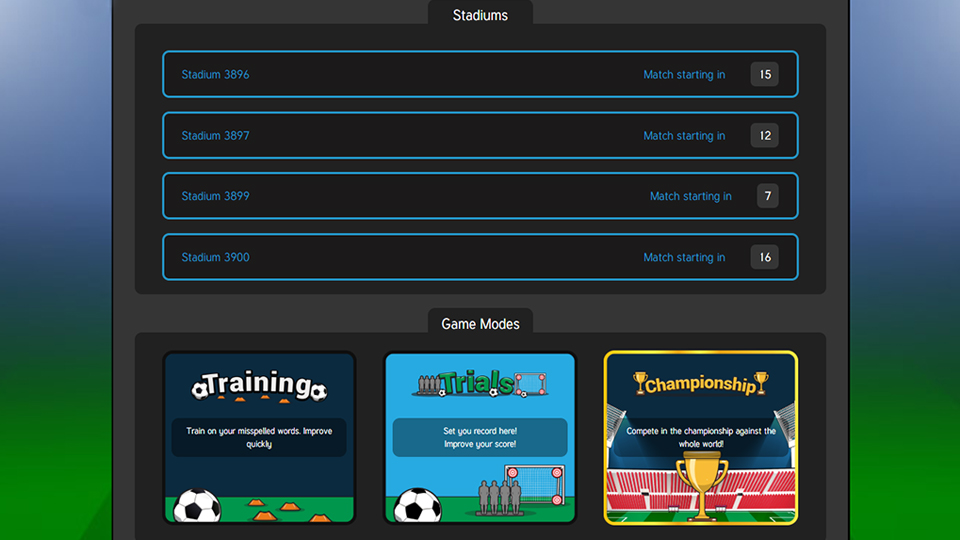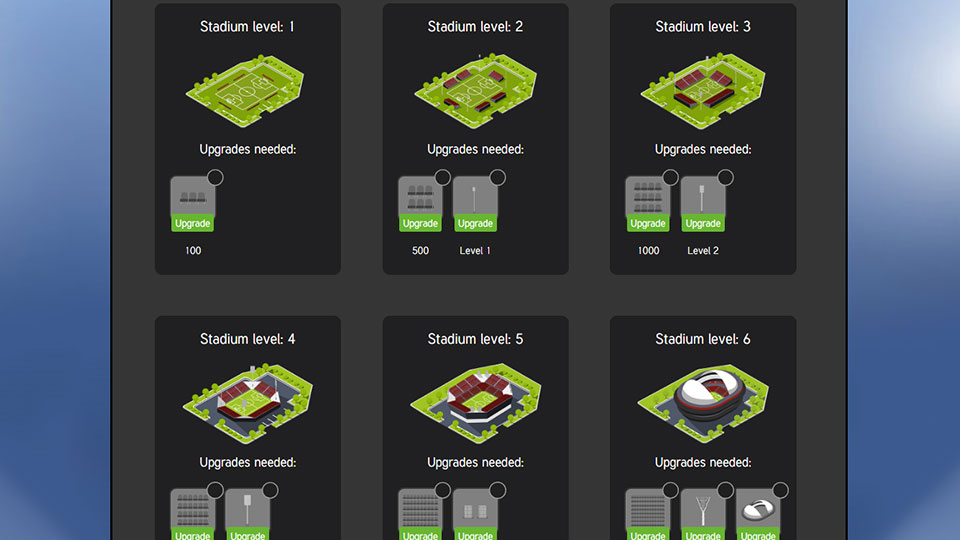 Play on tablet
Play on PC
Play at home or school
Play with your classmates and friends
Customise your avatar and stadium